FREE shipping worldwide for orders $300+
Brush length: 133mm
Bristle length: 8mm
Bristle shape: Round-tapered
Bristle material: Saikoho goat
Please note, some Koyudo brushes are handmade to order so may take up to 1 week to ship. If you have a question about a specific product, please contact support@fudebeauty.com
The snow-white, densely packed saikoho bristles of Koyudo's Yoshiki Series are soft and gentle on the skin. Combined with a matte black ferrule and natural wood handle, the brushes are stylish as well as practical.

FREE Shipping offer
Purchases of $300+ USD receive FREE worldwide shipping.


Shipping for orders under $300 USD
USA, Canada, Europe (excl. Russia): $25 (FedEx, EMS), $30 (DHL)
Asia: $15 (EMS), $20 (DHL/FedEx)
Oceania: $20 (FedEx, EMS), $25 (DHL)
Mexico, South and Central America: $40 (DHL/FedEx)
Middle East: $25 (EMS), $40 (DHL)
All other regions: $40 (DHL/FedEx)
DHL/FedEx vs EMS 
DHL/FedEx do not ship to bases or PO Boxes
DHL/FedEx are typically faster shipping than EMS, but may result in higher taxes and duties fees (you can find more on Taxes and Duties below)
Domestic shipping fees
Please note, product purchased within Japan are subject to a 10% consumption tax.
Under $100: 1,080 yen (tax included) via Sagawa
Over $100: FREE via Japan Post, $30 via EMS


TAXES & DUTIES 
You may be subject to import taxes and duties on delivery, depending on the country. These fees are not included in Fude Beauty product prices or shipping charges, so please be sure to find out the policy for the country you are shipping to. While these fees are not reimbursed by Fude Beauty, we can provide a discount for future purchases. If you are charged taxes or duties fees, please contact us via our Contact page or by email at support@fudebeauty.com with your the receipt of your fees.


For more details, please see:
LEARN MORE ABOUT JAPANESE FUDE
Customer Reviews
08/16/2021
Julianne K.

Sweden
Amazing!
I love this little pencil brush. It is so soft and precise, and holds its shape very well after washing. I love using it to define the crease, pull out or smoke pencil liner, or apply shadow liner along upper or lower lash line. It is so versatile and I love that it can be used with emollient or powder products. I've shown it next to the Y-4, which I also love.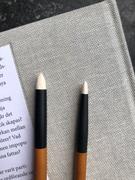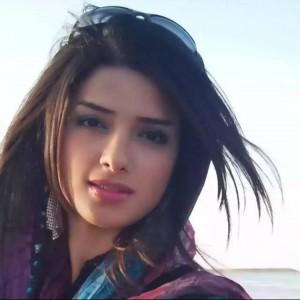 EJ
05/23/2021
Emma J.

Australia
Fantastic for cut crease
I'm so pleased I'm beyond pleased to have this little gem in my collection. I use it everyday for my cut crease. It's so soft and skinny and versatile. It performs so well in my crease. It's perfect perfect for my glam cut crease look. It's better than any of the crease brushes I've ever used. I simply cannot praise it enough.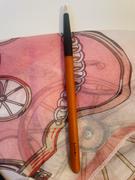 02/07/2021
Victoria D.

United States
Small but mighty!
Another great multitasker. Great for lips but also for lining the lids!
01/11/2021
Siobhan

New Zealand
Favourite liner brush
This brush is now my all time favourite for laying down eyeshadow as eyeliner or with cream eyeliner. I can get the perfect line, not to thin and not too thick... superb. I also love that it keeps in shape for most uses, when it starts to splay out a bit I can just give it a wash and it's back into its tight pointed shape. I adore this brush, if you're going to get any brushes in the Yoshiki set I highly recommend collecting this one. This was my first purchase from the Koyudo Yoshiki collection, and I completed the set by purchasing the other 4. I think they're all priced very reasonably as well.