FREE shipping worldwide for orders $300+
The top has a flat, wide tip, which ensures foundation attaches tightly to the skin.
Bristle material: Silver Fox
Shape: Flat-round
Full length: 131mm
Hair length: 21mm 
Loose powder, pressed powder products
The FO Series is the industry's first natural makeup brush made with silver fox bristles. The softness is comparable to gray squirrel, but with more resilience and elasticity. Encasing the bristles is an elegant olive tinted aluminum ferrule, with a hard maple wood handle that rests smoothly in your hand.

FREE Shipping offer
Purchases of $300+ USD receive FREE worldwide shipping.


Shipping for orders under $300 USD
USA, Canada, Europe (excl. Russia): $25 (FedEx, EMS), $30 (DHL)
Asia: $15 (EMS), $20 (DHL/FedEx)
Oceania: $20 (FedEx, EMS), $25 (DHL)
Mexico, South and Central America: $40 (DHL/FedEx)
Middle East: $25 (EMS), $40 (DHL)
All other regions: $40 (DHL/FedEx)
DHL/FedEx vs EMS 
DHL/FedEx do not ship to bases or PO Boxes
DHL/FedEx are typically faster shipping than EMS, but may result in higher taxes and duties fees (you can find more on Taxes and Duties below)
Domestic shipping fees
Please note, product purchased within Japan are subject to a 10% consumption tax.
Under $100: 1,080 yen (tax included) via Sagawa
Over $100: FREE via Japan Post, $30 via EMS


TAXES & DUTIES 
You may be subject to import taxes and duties on delivery, depending on the country. These fees are not included in Fude Beauty product prices or shipping charges, so please be sure to find out the policy for the country you are shipping to. While these fees are not reimbursed by Fude Beauty, we can provide a discount for future purchases. If you are charged taxes or duties fees, please contact us via our Contact page or by email at support@fudebeauty.com with your the receipt of your fees.


For more details, please see:
LEARN MORE ABOUT JAPANESE FUDE
Customer Reviews
12/23/2021
gagafude

Australia
FO-2
This one is amazingly soft and plush on my face! I use it to set powder after my liquid foundation and it's great so far! The FO series is such an awesome brush and Fudebeauty delievers to AU fast!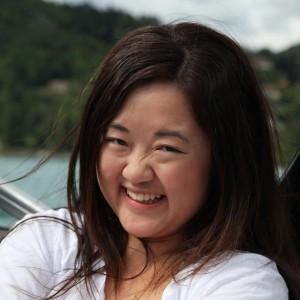 M
12/01/2021
Mimi

Sweden
So happy!
I decided to splurge on almost the full set of these fox brushes, and have loved using them all. They're all dreamy soft and great at applying my makeup. Love the high quality and the beautiful light wood and dark green ferrule color scheme. I use cream foundation and most often cream blush and contour -- and this is THE brush. This is much softer than my goat hair brushes, and unlike squirrel it it supposed to be more resilient. I don't dare using squirrel for creams, but about a month later this fox brush has held up well. I still don't dare using it for liquids though... This was also my first time shopping with Fudebeauty, and everything went very smoothly. Shipping to Europe was less than a week and the packaging was nice and secure.
09/26/2021
Isela

United States
Awesome with liquid/creme products.
This is a wonderful brush to use with foundation, concealer, and creme blush/bronzer! I am really impressed with the way it diffuses all of my creme products on the face. This is one of those brushes where one is not enough.
09/14/2021
Casilda

United Arab Emirates
Won't disappoint:)
All I will say, give this brush a try. You won't regret it.
08/09/2021
Tiffany C.

United States
beautiful and functional
As always, great quality from Chikuhodo. The color scheme is also magnificent, the green is quite earthy and plays well with the light handles. Handles are great to hold because of the shape, allows controlled movement. Soft bristles with enough resilience to buff well.