FREE shipping worldwide for orders $300+
This round shape and luscious fluffy natural bristles of this brush are designed to help you apply cheek products to perfection with ease.
Hair: Gray squirrel
Bristle shape: Round

Brush length: 153mm
Bristle length: 33mm
FREE Shipping offer
Purchases of $300+ USD receive FREE worldwide shipping.


Shipping for orders under $300 USD
USA, Canada, Europe (excl. Russia): $25 (FedEx, EMS), $30 (DHL)
Asia: $15 (EMS), $20 (DHL/FedEx)
Oceania: $20 (FedEx, EMS), $25 (DHL)
Mexico, South and Central America: $40 (DHL/FedEx)
Middle East: $25 (EMS), $40 (DHL)
All other regions: $40 (DHL/FedEx)
DHL/FedEx vs EMS 
DHL/FedEx do not ship to bases or PO Boxes
DHL/FedEx are typically faster shipping than EMS, but may result in higher taxes and duties fees (you can find more on Taxes and Duties below)
Domestic shipping fees
Please note, product purchased within Japan are subject to a 10% consumption tax.
Under $100: 1,080 yen (tax included) via Sagawa
Over $100: FREE via Japan Post, $30 via EMS


TAXES & DUTIES 
You may be subject to import taxes and duties on delivery, depending on the country. These fees are not included in Fude Beauty product prices or shipping charges, so please be sure to find out the policy for the country you are shipping to. While these fees are not reimbursed by Fude Beauty, we can provide a discount for future purchases. If you are charged taxes or duties fees, please contact us via our Contact page or by email at support@fudebeauty.com with your the receipt of your fees.


For more details, please see:
LEARN MORE ABOUT JAPANESE FUDE
Customer Reviews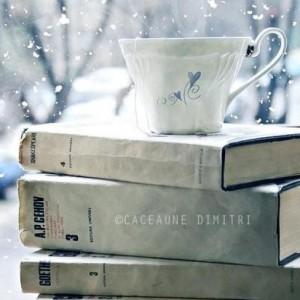 S
11/17/2021
Ss

United States
Blush Brush
My current favorite blush brush! Great size, not too big. Good for targeted blush and blends well. Very soft. Does smell when you wash it, but doesn't bother me when it's dry.
04/20/2021
AL

United States
Daily workhorse!
Soft and sumptuous! Great shape, size, and bounce. No-brainer brush for a diffused powder blush application. Especially good if you tend to be heavy-handed with your blush application. Even though this is Chikuhodo's regular series, it is still a luxurious and substantial brush. R-C2's brush handle is weightier compared the Takumi's (pictured).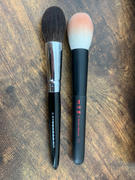 04/14/2021
KK

Malaysia
Smells bad!
Soft brush, great shape and size but it smells bad and washing doesn't help!
03/23/2021
Cc

United States
It stinks...
I love the shape and the softness of the brush, but somehow mine stinks so bad. I don't know whether I got a dud. I washed it hoping the smell would go away, but nope, it still stinks. I wonder what I could do to eliminate that odour...I would've given it 5 stars if it doesn't have that smell...
03/03/2021
Inn C.

Malaysia
Perfect lil blush brush
I love this brush a lot. Perfect size and shape for my cheeks...feels soft on the skin and great for my everyday blush. I'm tempted to get a backup in black handle now