FREE shipping worldwide for orders $300+ (USD)
We're very excited to launch the first Fude Beauty original product, the Kiryu Brush Case. The gorgeous limited-edition pink case is a collaboration with makeup brush artisans Nakamura Seisakusho in Kumano, and Marunaka Textile artisans in Kiryu. The fabric is Kiryu gold brocade, a splendid fabric with patterns woven through it using colored, gold threads and silver threads.
Kiryu textiles are made in and around Kiryu City, Gunma prefecture, where a textile culture has flourished since ancient times. They are the preferred fabric for many prestigious kimono brands. In 1977, Kiryu textiles were recognized as a traditional Japanese craft.
Marunaka Corporation, founded in 1936 in Kiryu City, has been involved in the planning and development of various textile products as a textile product manufacturer and wholesaler.
The case holds 6 brushes. 
Read more about the story behind Japanese Kiryu textures on our blog. 


Please note, as of 1 March 2022, we are currently unable to ship to Russia, Belarus and Ukraine, and EMS services have been temporarily suspended for all of Europe.
Purchases of $300+ USD receive FREE worldwide shipping.
Orders under $300 USD*
USA, Mexico: $24-27 (EMS/DHL/FedEx/UPS)
Canada: $23-25 (DHL/FedEx/UPS)
Europe (excl. Russia): $25-27 (DHL/FedEx/UPS)
Russia*: $40 (DHL)
Asia: $18 (EMS), $20 (DHL/FedEx/UPS)
China: $65 (DHL)
Oceania: $23-34 (DHL/FedEx/UPS)
South and Central America: $35 (DHL/FedEx/UPS)
Middle East: $30-36 (EMS/DHL/FedEx/UPS)
*All other regions: $35 (DHL/FedEx)
DHL/FedEx vs EMS 
DHL/FedEx do not ship to bases or PO Boxes
DHL/FedEx are typically faster shipping than EMS, but may result in higher taxes and duties fees (you can find more on Taxes and Duties below)
Domestic shipping fees
Please note, product purchased within Japan are subject to a 10% consumption tax.
Under $100: 1,080 yen (tax included) via Sagawa
Over $100: FREE via Japan Post, $30 via EMS


TAXES & DUTIES 
You may be subject to import taxes and duties on delivery, depending on the country. These fees are not included in Fude Beauty product prices or shipping charges, so please be sure to find out the policy for the country you are shipping to. While these fees are not reimbursed by Fude Beauty, if your taxes and duties exceed $25USD on one purchase, we can provide a discount for future purchases. If you are charged taxes or duties fees, please contact us via our Contact page or by email at support@fudebeauty.com with your the receipt of your fees.


For more details, please see:
LEARN MORE ABOUT JAPANESE FUDE
Customer Reviews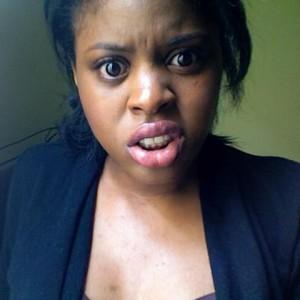 JM
10/26/2021
Jessica M.

United States
10/11/2021
Gio S.

United States
Beautiful, worth every penny
The photographs don't do it justice. It is beautiful, compact but with enough room to carry every brush you could need for a full look. I am considering buying a second one to carry another set. You won't regret buying it. Shipping was fast.